Nursing Striped Hoodie - White With Black Stripes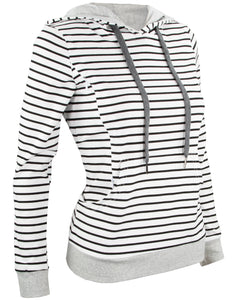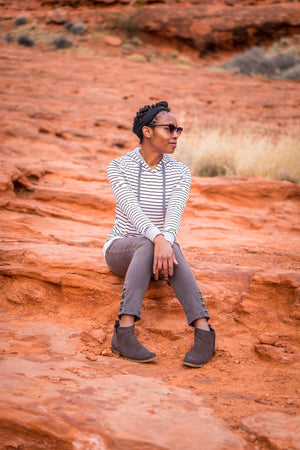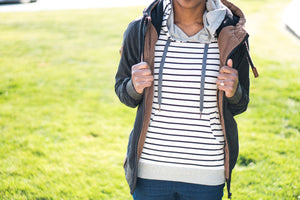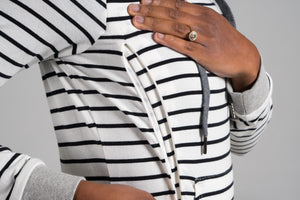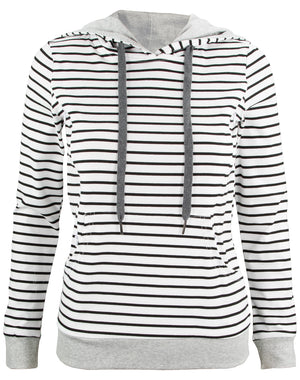 Just what I wanted!
Super comfy and super cute. Love the way it fits, feels high quality and flattering even with my baby bump. Excited to use the zippers when I'm nursing. Super happy with my purchase!
Great Nursing Staple
Cute, comfortable, and very convenient for nursing. I wear this often with a nursing tank underneath, so that I just have to unzip and pull down my tank/bra. I have not mastered using it without a cover, but in cold weather it is so nice not to have to take off my sweatshirt before nursing. I also like that the zippers blend in, so it doesn't look like nursing wear.